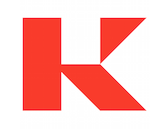 Label services company Kobalt has made a big investment in independent artists. It has combined its recording business under the AWAL brand and is putting $150 million into marketing and advances for indie performers. AWAL is also hiring 100 more employees, about doubling the headcount under Kobalt's umbrella.
"We're leveling the playing field," said Kobalt Music Founder & CEO, Willard Ahdritz. "For too long, artists have had to go through the gatekeepers to make a living out of music. Today, artists can own and control their music, have a real share in their success and work with a global partner without the hangover of a traditional label deal."
AWAL is promoting itself and its mission with a new campaign called "I Am My Own Label." The company's services include digital distribution, music-data insights, funding, global marketing, A&R, and promotion.
"We're seeing the tidal wave of change right now in what drives decisions by artists, managers and lawyers," AWAL CEO Lonny Olinick told Music Business Worldwide. "When people see the pace of money coming in when they control their own assets, the criteria of what they're looking for in a team becomes much more about the capabilities around them and the deal structure. The capital [we now have] allows us to ensure these artists have everything they need in each stage of their career."