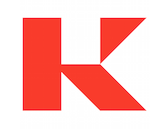 Kobalt's AWAL recorded music division has acquired in2une Music, a multi-format radio promotion specialist for indie artists and labels. The company, which also offers services in playlisting, social & digital strategy and campus promotion, has been used by breakout performers such as Chance the Rapper, Lindsey Stirling, and Major Lazer. in2une will remain an autonomous unit following the acquisition and will assist clients whether or not they are also using Kobalt or AWAL's services.
"AWAL is committed to providing the best services for our artists and this was a natural next step to bolster AWAL's global marketing and promotion capabilities. In2une was the perfect addition," Kobalt Founder and CEO Willard Ahdritz said.
"The in2une team will be stronger than ever to serve existing and future clients," said AWAL CEO Lonny Olinick. "And AWAL artists will now have all the key services at their disposal to reach new fans around the globe, across different platforms, while owning their music and career."
The acquisition follows Kobalt's decision earlier this spring to invest $150 million in AWAL. The division offers recorded music services including digital distribution, music-data insights, funding, global marketing, A&R, and promotion.