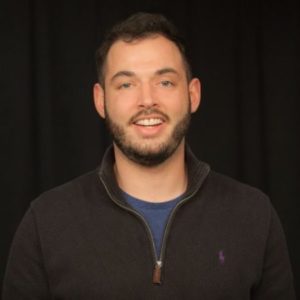 This guest column is by Jeff Umbro, CEO of The Podglomerate, and was first published in his weekly newsletter for LinkedIn called Podcast Perspective. The Podglomerate produces, distributes, and monetizes podcasts. You can learn more and connect at www.thepodglomerate.com.
---
Note from RAIN News: We carry Jeff Umbro's weekly industry newsletter in this space. Jeff also produces a monthly newsletter about The Podglomerate, his podcast network, that includes case studies and information about ad sales. You can sign up here.
Podcasting News & Views
Chartable's Year in Review
Chartable, the company known for podcast analytics and attribution tracking, have released their 2020 Year in Review. Chartable operates by tracking downloads across shows using an RSS prefix, and is used by much of the industry, i.e. they have lots and lots of data to sift through and are restricted only by opt-ins, not (usually) by platforms. They also have several other services / features, including ad attribution, link tracking, and smartpromos, which are becoming a must-have for a lot of marketing campaigns.
In the report, Chartable says they saw a 180% increase in downloads from 2019, and that there were 17,000 new podcasts launched per week in 2020 (885,000+ new podcasts in the year). There's also all kinds of data points surrounding where new podcasts are being launched, which categories, and more.
Particularly interesting was the growth or decline of various podcasting apps by total listeners – let's just say that it looks good for Spotify. Anyway, I don't want to strip mine the whole report, but I encourage you all to read and review.
Omny's Big January
Our friend's over at Omny had a great month. The Triton Digital owned hosting platform announced that they're getting the business of 2(!) of the top 20 podcast publishers (as measured by Podtrac). Kast Media and All Things Comedy are both moving to Omny's platform for hosting and measurement, and who knows what else in the future. I *think* that both Kast and All Things Comedy were previously with Art19.
You can look at both of these moves as just another press release, but I see it as an interesting play in the hosting wars. It may not be apparent on the surface, but there's been a quiet rumbling for years about who gets which publishers. Outlets like Omny, Megaphone, Libsyn, Simplecast, Art19 and a dozen others are all in the business of selling ads for their publishers, but you need publishers and inventory to sell those ads. Anyway, something I'm keeping an eye on.
Enjoying Podcast Perspectives? Subscribe to The Podglomerate Newsletter, my weekly email newsletter. Click here to subscribe or connect with me on Twitter.
SiriusXM, Spotify, Amazon, and the New York Times Announce Earnings
There was a big earnings week in podcast world! I'm certainly no expert (and include all disclaimers here), but this is what I've gleaned from the earnings reports of these four companies who are heavily invested in the podcast space.
Future notable earnings include iHeart (I think next week), Libsyn (I think next week), Cumulus (Feb. 19), and Entercom (Feb. 23).
Grab Bag
My picks this week is extremely self-serving, but that's the benefit of running a newsletter. On this week's episode of Storybound, Soraya Nadia McDonald reads her essay "Wandering In Search of Wakanda", with sound design and music composition from Marco Pavé. Soraya is the culture critic for ESPN's The Undefeated and was a finalist for the 2020 Pulitzer Prize for Criticism. Marco Pavé 's has forged a twin identity as a champion of indie Southern rap and as an educator working to stimulate community activism and entrepreneurship through the lens of hip hop music and culture. "Wandering In Search of Wakanda" is a moving essay about what select Black cultural performances and broadway plays meant for Soraya, and it's amplified and elevated by Marco's music. This is a great way to kick off Black History Month. Storybound is hosted by Jude Brewer and brought to you by The Podglomerate and Lit Hub Radio.
Listen here.