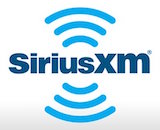 SiriusXM, whose native and acquired assets address 150-million listeners, one of the largest audiences in American audio, reported Q4 earnings. Here, we recap the major financial points, then dive into key remarks pertaining to subsidiaries Pandora, Stitcher, and podcasting generally.
Basic Numbers
First, the key financials:
SiriusXM Self-Pay Net Subscriber Additions of 909,000 For The Year
Added 407,000 net new self-pay subscribers in Q4
The company forecasts 800,000 net self-paying subscriber additions in 2021
Revenue of $8.04 Billion in 2020
Full Year Net Income of $131 Million
2020 Adjusted EBITDA Hits Record $2.58 Billion, Up 6%
Capital Returns Totaled $1.81 Billion in 2020
Of note to the main SiriusXM subscription product is the possible development of an ad-supported version. CEO Jennifer C. Witz said it plainly: "We plan to test various approaches to an ad-supported version of SiriusXM starting this year in order to determine the best way to run a scaled offering like this in the future." She put a little more detail into it:"A persistently free version of SiriusXM with targeted digital ads and an improved presentation of Pandora in vehicle."
A Pandora Write-down, Despite "incredibly strong" Monetization
Pandora is a SiriusXM acquired subsidiary, as are Stitcher (podcast creation and ad sales), AdsWizz (audio advertising technology and delivery), Simplecast (podcast hosting and distribution).
Sirius announced a write-down of Pandora in the form of an impairment charge. The amount is just short of a billion dollars — $976-million. About this, CFO Sean sullivan said: "Engagement has been challenged by a competitive environment, and as discussed we have taken a pragmatic view of royalty costs in our assumptions […] Let me remind you that the advertising monetization of Pandora remains incredibly strong. We benefit from the added scale and digital product development, and Pandora's sizable ad business is an important contributor in our strategy to grow at opt platform advertising and to innovate in podcasting."
When an investor asked about Pandora, Jennifer Witz had these comments: "We're clearly focused on the decline in listenership and we're continuing to find ways to work at that." She evangelized the relatively new Modes feature in Pandora. Then: "It has been harder than we expected, but to your point, the monetization has been very strong at Pandora. And you know, John Trimble and his team have done a tremendous job continuing to innovate with new ad products, pushing sell-through, and driving up CPMs."
Stitcher and the Podcast Business
"This year, we plan to leverage the capabilities of Stitcher and Simplecast with our ongoing leadership and audio advertising to roll out a new podcast advertising solution that integrates enhanced targeting, transparent delivery and measurement, bespoke creative, and exclusive programming access."
SiriusXM is always a nuts-and-bolts business machine, unsusceptible to the lure of engagement without money-making. As such, when it comes to podcasting, Jennifer Witz had this to say: "While we love the additional engagement podcasting can drive on our platform, we continue to be business model oriented. By driving monetization and advertising, we can grow our podcasting business and help deliver more value to content creators."
A Note About Satellites
Sirius announced that its SXM-7 satellite, which attained  orbit via the SpaceX Falcon 9 rocket, is damaged and partially inoperable. sirius is testing for limits and remedies. Earthbound service continues uninterrupted. The company noted that the SXM-5 is in orbit and functions as a spare.
.