Sponsored by AudioBoom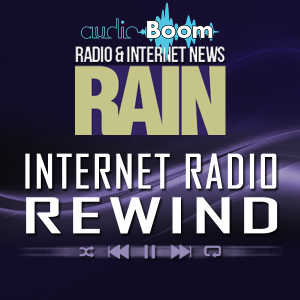 Welcome to Internet Radio REWIND, the weekly need-to-know podcast. Click the Play button.
THIS WEEK: Anthony Bay announces Rdio Live; IFPI global music revenue report;  Is Spotify worth $8.4-billion?; 6 Seconds streaming app; EFF wins podcast patent pushback.
The music in this podcast is by Valtteri Kujala. Visit his website (www.valtterikujala.com).