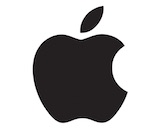 Multiple major independent groups have voiced support for Apple Music following the tech company's choice to pay royalties during the free trial period of its upcoming streaming service.
The first big endorsement came from the Worldwide Independent Network. Beggars Group, one of the more influential indie label groups, has also signed a direct deal with Apple that includes the new terms.
Merlin CEO Charles Caldas sent an email to the licensing agency's members offering official support for the Apple Music deal. Although Apple has direct deals with those artists rather than an overarching deal with Merlin on behalf of all its members, Caldas said that the changes would apply to those existing Apple contracts. "Apple has indicated that in the future they are open to engaging with Merlin as a central point of communication and negotiation for our membership," he noted.
The European scene also has gotten on board following this change. Indie representative IMPALA issued a statement of support for Apple's latest actions. "IMPALA has repeatedly called on online platforms to "play fair" and this is an impressive outcome for independent labels and artists," Executive Chair Helen Smith said.
The change of heart at Apple came following a public critique from Taylor Swift when the company had decided to not pay royalties during the three-month free trial offered to new Apple Music customers. Instead, the company had said it would pay a higher-than-usual rate after that trial ended to offset the initial lack of payments.
In other Apple Music news, it's not just indies hopping on the bandwagon. As previously rumored, the company will be getting exclusive releases from globally popular artists too. Pharrell announced that his new single "Freedom" will be available on Apple Music when it launches on June 30. He's the first to promote new releases within this new Apple ecosystem, but surely will not be the last.