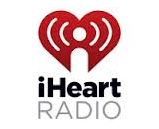 iHeartRadio has reached a new audience milestone. The online audio company has reached 100 million registered users. iHeartRadio has also been downloaded more than a billion times. With the recent launches of iHeartRadio Plus and iHeartRadio All Access, two subscription options, the potential is there for the company to continue growing that audience even more.
"100 million registered users is an amazing milestone, and we are thrilled to see such great momentum and traction for iHeartRadio," iHeartRadio President Darren Davis said. "We are committed to continuing to provide an exceptional listening experience for our millions of fans and listeners, and with the official launch of our new on demand services, we are able to offer even more iHeartRadio features for our listeners who want to enhance their radio experience."
iHeartRadio has also been doubling down on its podcast offerings in the past few months. Partnerships with PRX, ART19, and audioBoom focused on the audio format. The company also hired Chris Peterson to lead its strategy in that field as its Senior Vice President of Podcasting.