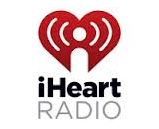 iHeartMedia is partnering with Canada's largest media company, Bell Media, to take iHeartRadio to Canada this year. The exclusive deal pairs iHeart's online listening platform, one of the three leading streaming audio services in the U.S., with Bell Media's 106 licensed radio stations across Canada.
All of Bell Media's terrestrial and pureplay music stations will be integrated into the new service. It is planned as a wide launch, with presence across desktop, smartphone, tablet, gaming consoles, and wearables. the exact launch timetable was not announced today.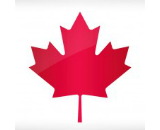 This international extension is a breakthrough moment for iHeartRadio. The platform has been available in the U.S., Australia, and New Zealand — the same geographic template as Pandora, and a natural footprint for non-interactive services that depend on statutory licensing, which gets complex outside of those territories. (It's complex in the U.S., too.) Putting a stake in Canada gives iHeart a jump over Pandora when it comes to non-interactive expansion.
"Joining with Bell Media to extend the iHeartRadio brand with Canadians is an exciting moment for us," said Darren Davis, President of iHeartRadio. "This partnership allows us to connect with even more music fans and radio listeners and we know Canadians will enjoy the service as much as our listeners in the U.S."
iHeartRadio is a unique service that combines terrestrial webcasts, Internet pureplay stations (external ones and some created by iHeart), and make-your-own stations created by users based on artists. In last year's Infinite Dial study, a benchmark annual consumer survey of U.S. audio consumption performed by Edison Research and Triton Digital released in March, iHeartRadio ranked third in brand recognition with 59% awareness in the 12+ U.S. population. In today's announcement iHeart claims 80% awareness, along with other key success metrics for iHeartRadio: 700-million app downloads, 90-million unique users, and 75-million registrations. (Users can listen to some features without registering.)
There is no target date for the Canadian launch, but iHeart is promising 2016.