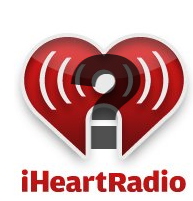 Tom Taylor's NOW Newsletter picked up an email survey from iHeartRadio which described a prospective on-demand service and asked recipients how likely they would be to subscribe.
"Now we want to tell you about a new iHeartRadio service that will [be] available on your smartphone or tablet. This new service would allow you to have greater control of your listening experience," the email reportedly states. Service features are then described to include commercial-free listening, saving songs directly from radio to playlists, on-demand listening to any song, replaying radio songs, and unlimited skips. The service would charge "a small monthly fee."
In response to our query, an iHeartMedia spokesperson noted that the company has done surveys about different service options for years.
Interactive or Non-Interactive
The service description aligns with standard on-demand music service features which distinguish interactive services like Spotify and Napster from non-interactive online radio services like Pandora and terrestrial radio webcasting. Currently, iHeartRadio falls into the non-interactive group.
The email survey, with its confident wording ("will be available") could be the a hint of an important dent in the competitive forces which rule the online music industry. The space is already crowded, and getting more so. Global leader Spotify has been crowded by last year's launch of Apple Music (now grown to 15-million subscribers), and this month's launch of Paris-based Deezer in the U.S. Looming on the horizon is Pandora's entry into the interactive service field which should happen toward the end of this year, following Pandora's acquisition of defunct Rdio last November.
iHeartRadio's Positioning
iHeartRadio is not often recognized as a powerhouse player in the online music service field, partly because the company releases smudged audience metrics in the form of "registered users," not "active users" as Pandora does. That makes it difficult to know how many people regularly use iHeartRadio.
But iHeartRadio is a sophisticated service, powerfully positioned. In addition to streaming iHeartMedia radio stations (and NPR, as of recently), there is a Pandora-like ability to dynamically create stations based on artists or songs — in our experience, the song selection technology iHeart has developed under the hood makes some good listening. The app carries a podcast catalog as well, though it is not a universal podcatcher.
All this to say that entering the on-demand space, and positioning itself as a peer with Spotify and soon-to-be Pandora, is clearly tempting iHeart enough to survey users about it.
Challenges and Advantages
One challenge, as described in detail during Pandora's last three earnings calls, is establishing royalty relationship with labels. As a non-interactive service, iHeartRadio uses blanket licensing under terms set by the U.S. Copyright Royalty Board, just as Pandora does (and iHeart's 850 radio stations do for their webcasts). iHeartMedia has some direct-deal experience in this regard, having cut a deal with some radio groups (including Big Machine in Nashville) for royalties that stretch across over-the-air and webcast. (Over-the-air radio is not required to pay labels any royalties in the U.S.)
One question is how effective radio promotion could be in selling an on-demand service to listeners, just as iHeartRadio now benefits from national on-air promotions. Pandora predicts that it will effectively funnel existing non-interactive listeners to its new on-demand platform, and Pandora has about 10% of terrestrial's total reach. iHeartMedia has the largest terrestrial footprint in the country — so, again, tempting to think about leveraging that promotional power.