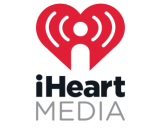 In a significant rollout of new advertiser products, iHeartMedia is today launching iHeartMedia Analytics, a digital attribution service for broadcast radio. The company is seeking to transform how advertisers plan, buy, and measure their campaigns in the largest array of commercial stations in the U.S.
The technology thrust of this platform leverages iHeart's substantial digital ecosystem — about 850 websites and the iHeartRadio app which has hundreds of millions of registrants and lives on 250 platforms. Through an undisclosed secret sauce, the new Analytics array can track audience reach and sales outcomes, and help an advertiser optimize campaigns.
Brian Kaminsky, iHeartMedia's President of Revenue Operations and Insights, gave RAIN News this summary of the new platform:
"iHeartMedia Analytics is a suite of tools that allow advertisers to evaluate their iHeartRadio broadcast ad campaigns just like they do digital campaigns. These tools finally make planning, buying and using iHeartMedia's broadcast radio as data driven and easy-to-use as the major digital offerings, combined with a scale and reach no digital company can offer. Some tools are available now and some will be unveiled later this year along with a unified platform that will be made available to our clients."
Today's launch is of a continuously developing collection of tools. Two of them are available today:
iHeartMedia Web Lift: Kaminsky calls this "a highly innovative web-based tool" that attributes online actions (such as searching for an advertiser's product) to radio commercial messaging. Performance assessment will help to optimize creative, dayparts, spot lengths and which stations to advertise on, he said.
iHeartMedia Call Lift: A similar analytics scenario applied to phone calls in response to advertising.
Coming in the future:
iHeartMedia Social Lift: See the two "Lift" products above; this one measures amplified social engagement as a campaign outcome.
SmartAudio Audience Insights: An extension of the existing SmartAudio product (which is audience profiling), smarter and more granular. Here is Brian Kaminsky's description: "[It] will join the business data from our broadcasts with the user insights from our digital platform to provide detailed consumer profiles of listeners and will provide specific reports on those listeners who were exposed to iHeartMedia's broadcast ad campaigns."
And: Kaminsky also sketched out a future measurement tool connecting radio ads with foot traffic to brick-and-mortar destinations.
iHeartMedia seeks to measure results "in the same way as digital media," but is not focused on the delivery side — number and type of impressions. The goal here is performance insight after the impressions. To accomplish that, the company seems to be tying together a vast array of datasets to provide types of attribution that help advertisers understand the value of iHeartMedia broadcast radio campaigns.
In the press release, Brian Kaminsky's statement draws a distinction between perceived and actual value to advertisers: "We continue to see advertisers spend money on less effective mediums simply because they provide a perceived level of measurability and accountability," said Brian Kaminsky, . "Now marketers will be able to capitalize on the unmatched scale and reach of iHeartMedia's more than 270 million monthly broadcast listeners."
That last part is a tactical jab in the ribs, reminding advertisers that iHeartMedia has nearly twice the monthly reach as Spotify (globally), and nearly four times Pandora's U.S. audience. For Kaminsky, this means "quantifying the full power of radio."