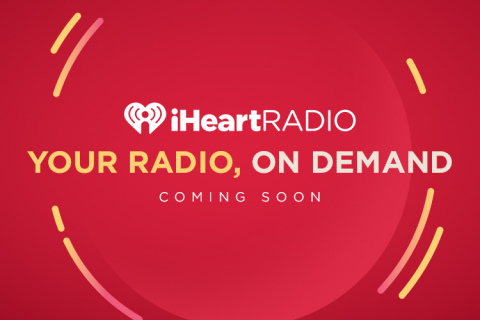 ---
The rumor mill was buzzing earlier this week about iHeartMedia's plans to enter on-demand streaming. Now, America's biggest broadcast group has announced that it has two such services in the works, both due to launch in January 2017. The new service levels will be attached to the iHeartRadio app, and they are called iHeartRadio Plus and iHeartRadio All Access.
Scant Info
There is little feature-specific information about the Plus plan (well, none really). But the announcement markets Plus conceptually as an add-on to other on-demand services. The company acknowledges that many iHeartRadio users subscribe to on-demand music services, and iHeartRadio Plus is designed to complement the cloud-based music collection behavior in those other services. How, is not explained. Here is the pitch:
"iHeartRadio Plus is designed to serve as an addition to other on demand services, not as a replacement. It's a perfect add-on, enhancing the radio listening experience for both new on demand subscribers and those who currently subscribe to other, traditional on demand music collection service, and driving new revenue for both artists and music companies."
RAIN News has reached out to iHeart with a request for information. iHeartMedia confirmed to RAIN News that announced features are not assigned to the two service plans yet, at least publicly. The company "will release features specific to each tier at a later time. " All Access will contain all the interactive tools iHeart is building, and the question is what the Plus experience will contain.
iHeartRadio All Access appears to be more in line with the standard full-service streaming platforms offered by Spotify or Apple Music. The press release says All Access will still be "tied directly to radio" but did not elaborate on many specific features. No pricing information has been formally revealed, but the predicted amounts are $4.99 a month for Plus and $9.99 for All Access.
Key Feature
One aspect that the iHeart execs did highlight was giving listeners more interactivity with radio. For instance, iHeartRadio President Darren Davis said listeners would be able to instantly replay a song they hear on the radio, or save it directly to a playlist. This is an interesting and clearly differentiating feature, and the germ of a broader strategy to connect on-demand habits with linear radio listening. We don't know yet whether this replay/save function will be part of Plus, or limited to All Access.
"We are reimagining radio — with the new technologies and offerings powered by our on-demand options, music discovery, music collecting and the power of community and companionship fostered by live radio and influential and trusted personalities," Davis said.
iHeartMedia has already established licensing deals with all three of the major labels. Executives from Sony, Universal, and Warner are all quoted in the press announcement, voicing their support for the project. iHeart has also inked deals with independent outlets including The Orchard, Entertainment One, INgrooves, DashGo, Naxos, and CD Baby.