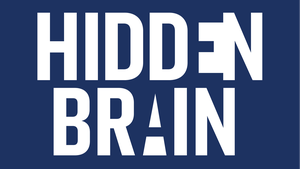 The Hidden Brain podcast, hosted by Shankar Vedantam, has moved its ad representation exclusively to Midroll Media, the ad sales division of Stitcher. (Stitcher has recently been acquired by SiriusXM, from E.W. Scripps, in a deal which will close by Q3).
Alongside this deal, Hidden Brain will be produced independently by Hidden Brain Media, starting October 1. The podcast will continue to be distributed by NPR, where it plays on 350 radio stations. The show first launched in 2015.
Hidden Brain is a podcast chart success, notching #14 on the monthly Podtrac ranker of top shows, and #11 on the Triton Podcast Ranker. Want more? Number 1 on the Apple U.S. Science chart (and the Social Sciences chart). Number 3 on Stitcher's Science & Medicine list, and #34 on Stitcher's Top Shows ranker. Spotify has it as #18 in the Society & Culture list.
"Midroll has been a driving force behind the podcasting industry's growth, and I am thrilled to take 'Hidden Brain' to the next level through this relationship," said Vedantam. "Partnering with Midroll will expand the 'Hidden Brain' brand through existing and new content, and connect the program with companies and brands that appeal to our large and loyal listenership."
"We're very excited to add 'Hidden Brain' and its devoted audience to the Midroll roster," said Erik Diehn, CEO of Stitcher, parent company of Midroll Media. "We are firm believers in Shankar's principle of the power of ideas, and believe this relationship will continue to elevate his guiding principle through our experience, expertise and extensive industry network."