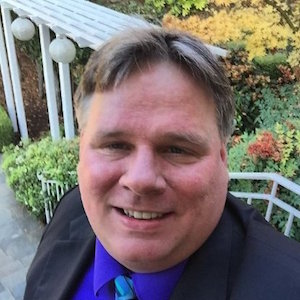 Gracenote founder and strategy lead Ty Roberts is leaving the music-tech company he founded nearly 20 years ago, and joining the world's largest record label group.
Ty Roberts is joining Universal Music Group as the company's first chief technology officer. Roberts founded entertainment data specialist Gracenote, and most recently served as its chief strategy officer and general manager of music. He will join the label's executive team beginning April 25. In this newly created role, Roberts will oversee UMG's technology strategy and direct initiatives for new commercial and creative opportunities centered around the company's digital elements.
"The intersection of music and technology is an extremely exciting space, full of promise and opportunity for artists and labels to create thrilling new experiences for fans, both directly and with our digital and consumer electronics partners," Roberts said. "My goal is to build upon Universal Music's existing leadership in technology and digital and make sure we're poised to take full advantage of the vast opportunities that are ahead of us."
Gracenote, which is a subsidiary of Tribune Media, touches hundreds of millions of people, sometimes inconspicuously. Building on its original reputation as the leading database of music metadata (which, for example, might identify the tracks of a CD inserted into a computer), Gracenote now serves non-music verticals like TV, Sports, and Automotive. Gracenote's original name was CDDB (Compact Disc Database).
The hire marks a revitalized interest in digital activities for Universal after last year's departure of Rob Wells, president of its global digital business. There have been several changes in personnel across Universal in the past six months, from the loss of the international CEO and the fallout from his exit to a new vice president of public affairs.