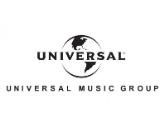 Universal Music Group has lost two of its top digital executives this week. On Tuesday, President of Global Digital Business Rob Wells announced that he would depart the company after almost 15 years. Sources at UMG said that Wells most likely won't have a direct successor, but that the company would reconsider how his duties could be done.
Today, we learned that Executive Vice President of Business Development and Affairs David Ring is also leaving. Ring was promoted to his senior VP post in 2005. He oversaw eLabs, a division focused on online business and new tech opportunities. Despite leaving the position, Ring will continue to advise UMG on digital topics.
With the close timing of these two high-profile departures, it's possible that the pair might be splitting off to start a new venture. Or their leaving might be the result of other internal changes within Universal. CEO Lucian Grainge said that UMG would "be making announcements in the coming days" in response to Wells' exit in particular.
Universal has been making some intriguing inroads into the digital space in recent months. Grainge has been vocal about wanting change to existing business models. It has also joined calls for more control over digital licensing rights, with its publishing arm putting its catalog online to potentially start a break from ASCAP and BMI's collective licensing deals. It also inked a deal with Havas Group to leverage big data to find new revenue streams for its artists.