Calling startups in the streaming audio space! Final day! (Friday, Feb. 27.)
RAIN Summits will feature the "Streaming Audio's Startup Economy" discussion panel at RAIN Summit West, April 12 in Las Vegas. RAIN Summit West is the premiere information and networking event for the streaming audio industry.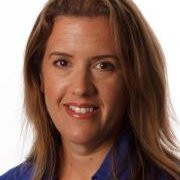 Hosted by Innovator and Media Veteran Joanna Bloor, the session will feature several new early-stage businesses in the streaming audio space. Each will make a company presentation, and answer questions from Bloor and the audience. After the session, audience members will vote for their favorite pitch. The winner will receive a banner promotion in RAIN News, and bragging rights. Thousands of industry professionals subscribe to RAIN News.
Who Should Submit?
Friday, February 27 is the deadline for submissions.
Qualifying startups may submit themselves for consideration to participate in this panel. Please note these criteria:
Early-stage startups
The business must be an online platform, and pertain to the streaming audio space
Preference for businesses that look to advance the marketplace with innovation
What to Submit
Video submissions please, no longer than three minutes. Send a video link via email to startups-at-rainnews-dot-com.  The video does not have to be professionally produced. We are looking for quality in the business and the presenter, not in the video. We are seeking interesting people and products. Get out that camera and make your video now!
Please include your name, title, LinkedIn profile (or resume), company URL, email address, and phone number.
Candidates must be available to attend RAIN Summit West on April 12 in Las Vegas. It is a day-long event attended by industry leaders. Travel and expenses are the responsibility of selected presenters.
Closing date for entries is Friday, February 27. We look forward to hearing from you, and possibly showcasing your company in Las Vegas!
PS: Please share this post with founders and businesses that qualify!