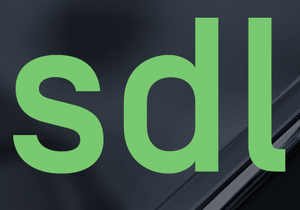 Ford and Toyota have formed the SmartDeviceLink Consortium, an alliance of car companies and software developers intended to create alternatives to Apple CarPlay and Android Auto, the leading suppliers of smartphone integration in dashboards. The effort hopes to bring some oxygen into a closed duopoly governed by the world's two leading operating systems, by developing a standard, customizable solution for car makers.
SmartDeviceLink (SDL), a standard set of protocols and messages that connect applications on a smartphone to a vehicle head unit.
Ford and Toyota are natural leaders of the SmartDeviceLink initiative. Ford, though it offers CarPlay and Android Auto in its vehicles, has been a leader of home-brewed dashboard technology with its SYNC system (currently SYNC 3). Ford was the first car company to attend CES 10 years ago, and has been forward-thinking about cars as mobile consumer electronics devices. Toyota, for its part, has declined to put Apple or Android technology into its dashboards, relying instead on a proprietary digital system called EnTune.
SmartDeviceLink (SDL) is an open source project, meaning that developers from outside organizations can pitch in. The results of open source development are products that can be modified and customized for other products. (HTML, for example, is an open source protocol for making web pages.)
The question mark around this project might be whether it is injecting timely new energy into the connected car field, as the cement is drying on Apple's and Google's grip in the dashboard. One or both of those systems is baked into 200 car models.
But open source development of alternatives to standard quo in any field is welcome, and can change the playing field. At stake here is who controls the data which flows through a car's dashboard. Data is currency. When Apple or Google connects the driver's phone to the dashboard, Apple or Google controls and captures the data that flows from the driver's use. that equation bundles car companies into the Google and Apple ecosystems, where they unwittingly fatten two of the world's largest tech companies.
What does all this mean for radio, webcasting, and podcasting? As always, the imperative is to have a robust mobile strategy that surfaces and plays content easily on phones. For large streaming platforms like Pandora and iHeartRadio (and several others) which moved early into digital dashboard systems, SmartDeviceLink is another business development opportunity … which might be better stated as an imperative, if a SDL system gets off the ground.