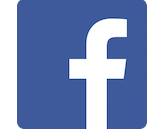 Facebook has introduced a new feature that takes advantage of its many music licensing deals. Lip Sync Live lets users pick from a catalog of hundreds of songs to create a video where they pretend to sing along with the track. It's an expansion on the Facebook Live broadcasting tech. Facebook's music adaptation has an option for including friends in the video and applying camera effects for unique backgrounds. The name and artist for the track will appear during the broadcast, and the host's Facebook connections can follow the performer on the social network through that metadata.
The concept is one that other standalone services such as Musical.ly and Dubsmash have already mined to great success. Facebook said that it is exploring more music integrations.
In addition to Lip Sync Live, Facebook is also rolling out permissions for its users to include music in their personal videos. Any songs covered by its recently secured licensing deals with the majors (Universal, Warner, and Sony) and several indies will be available for use in that application. The Verge reported that this access will be rolled out globally, but the social network hasn't provided a specific timeline for the update.