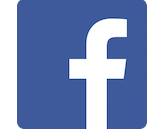 Facebook has continued its spree of licensing deals, inking a bunch of agreements with groups for independent artists. On Friday, it announced deals with Merlin, [PIAS], Beggar's Group, and InGrooves. Those four groups will make their catalogs available to the social media network's users, so their songs can be uploaded and shared in videos on Facebook, Instagram, Messenger, and Oculus.
"We are excited to partner with the thousands of global labels represented by Merlin, Beggars, [PIAS] and Ingrooves," said Jeremy Sirota, Facebook's independent label business development lead. "We value their history and artists, and we're thrilled that they're supportive of Facebook's vision of what music can bring to people on our platforms. This is just the beginning — we look forward to continuing to expand opportunities for the independent community to empower their voices."
Facebook has secured licensing deals with music companies large and small in the past year. The social media company also spent a long time building its team in music licensing, spearheaded by Tamara Hrivnak.