Deezer is updating the signature Flow feature in its streaming music service. Flow is a lean-back option designed to deliver songs tailored to the individual's taste with minimal engagement from the listener. Now, Deezer has added an option that gives listeners more control over what they hear.
The new format displays a carousel of cards with tracklists. The new additions include three personalized tracklists grouped by similar artists that the individual has enjoyed. It also introduces one discovery tracklist intended to introduce new artists to the listener.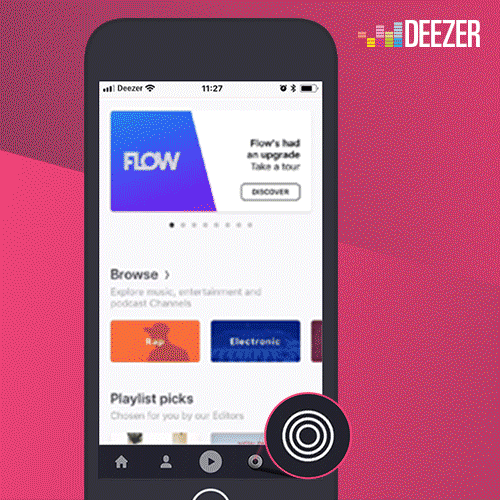 The "inspired by" lists are updated daily and the "discover" playlist is updated weekly. Tracks from these Flow playlists can be saved one by one, or users can save the entire collection as a personal playlist. Freemium listeners can only hear the tracklists on shuffle, while Premium+ users can skip and select what they hear from the collections. Fans of the original format won't need to do anything different; the lean-back soundtrack is still the first Flow card visible.
"We believe in providing our users with the ultimate soundtrack to their life – Flow. But like any soundtrack, it has to take their feelings and mood into account. The new Flow Tab evolves our user experience and provides people with more lean back options than ever before. It's never been easier to choose which direction your Flow will take you, and to enjoy life to your personal soundtrack," Chief Content and Product Officer Alexander Holland said.