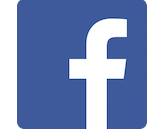 Facebook is soldiering on with its music industry deals. Head of Music Tamara Hrivnak penned a blog post announcing multiple arrangements with songwriting and publishing outfits. The latest additions are Global Music Rights, the performing rights organization led by Irving Azoff; SESAC's HFA/Rumblefish; and Kobalt Music Publishing. Executives from those businesses shared comments about the tie-up.
"Our partnership with Facebook reflects that when music is valued properly, it's easy for both sides to view it as a win-win," Azoff said.
"In the spirit of a true partnership, Facebook will ensure songwriters are paid fairly and new revenue streams are created for user uploaded video," Kobalt Founder and CEO Willard Ahdrtiz said. "We look forward to working closely with Facebook throughout our partnership. And, Kobalt is committed to distributing royalties in a fully transparent way."
These deals add to two major agreements Facebook signed in recent weeks with Sony/ATV and Universal Music Group.