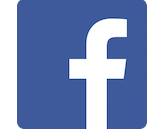 Facebook has secured a licensing deal with pan-European online rights hub ICE. The multi-territory agreement provides the social media network with use of the rights hub's catalog for Facebook, Messenger, Instagram, and Oculus. ICE manages the licensing for more than 290,000 rightsholders across 160 territories.
"We are delighted to continue deepening our relationship with music by partnering with ICE in a first-of-its-kind licensing deal," said Anjali Southward, head of international music publishing business development for Facebook.
"We are excited to work with Facebook to ensure we are delivering value back to creators for the use of their works on Facebook platforms," said Ben McEwen, commercial director at ICE Services.
Facebook has been making steady progress with expanding its legal access to providing music on its services. It has secured deals with Universal Music Group, Sony/ATV, Kobalt Music Publishing and Global Music Rights. The company is also working with HFA/Rumblefish to provide opt-in licenses to independent artists.