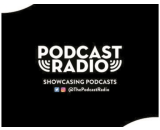 Evergreen Podcasts has made an investment in Podcast Radio, the UK all-podcast DAB+ radio station that addresses the London, Surrey, Manchester, and Glasgow markets.
The investment amount is undisclosed, but the purpose relates to the Podcast Radio production network, announced late last year, which we now understand will be powered by Evergreen. Some of the money will also go to marketing the Podcast Radio business.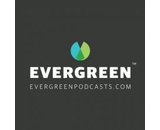 Evergreen Podcasts, headed by Michael DeAloia, has been in a funding spree lately. After receiving its own funding injection in April of last year, Evergreen has invested in Five Minute News, and Ars Longa Media, as well as building its own sports channel.
Gerard Edwards, Founder of Podcast Radio said, "Podcast Radio has experienced great success in our first year, as we continually help listeners discover new podcasts. We were naturally drawn to Evergreen as we are dedicated to showcasing incredible podcast content on our platform. We look forward to furthering our fantastic partnership."
"Evergreen was immediately captivated by the Podcast Radio concept," noted Michael DeAloia, Chief Executive Officer of Evergreen Podcasts. "And when we discovered in our discussions of Podcast Radio's desire to launch its own podcast network it cemented our desire to invest in the podcast startup."
.