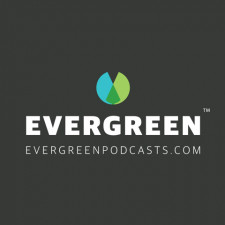 Evergreen Podcasts, which inhabits what we call the emergent network space, has announced a partial acquisition of Five Minute News, and is declaring an intent to grow other shows into the daily short-news space.
The investment amount is not disclosed, but Evergreen will host, distribute, and support all marketing programs for the podcast. Anthony Davis is the founder of Five Minute News. Davis is a veteran broadcaster, having worked at BBC, LBC, and Smooth Radio in the UK. He now operates out of Los Angeles.
In an email with Evergreen CEO Michael DeAloia, we learned that he is eyeing a direct expansion of a "Five Minute" franchise that might include Five Minute Sports, Five Minute Business, and other key categories that would be conducive to quick daily coverage. At the same time, the two entities are working together to evaluate existing shows that could be brought into the network.

Evergreen is also considering new investments that would provide quick scale, and those conversations are under wraps.
"When the opportunity presented itself to financially partner with Five Minutes News," noted Michael DeAloia – Chief Executive Officer of Evergreen Podcasts, "We felt this was the perfect opportunity for Evergreen to grow one of the best news properties in the podcast industry. We have grand expectations for the show."
Anthony Davis said "Five Minute News is thrilled to be partnering with Evergreen Podcasts and joining their growing platform of quality podcast content. Evergreen has recognized the potential in our unbiased world news service, and we look forward to growing the network together."
.