The annual release of The Infinite Dial, the annual consumer survey project by Edison Research and Triton Digital, is scheduled for Thursday. (2pm ET, register HERE.) The two companies are teasing the event by releasing one result of interest: Thirty-three percent of Americans own a smart speaker. That is a 22% increase from last year's Infinite Dial, and represents an estimated 94-million people.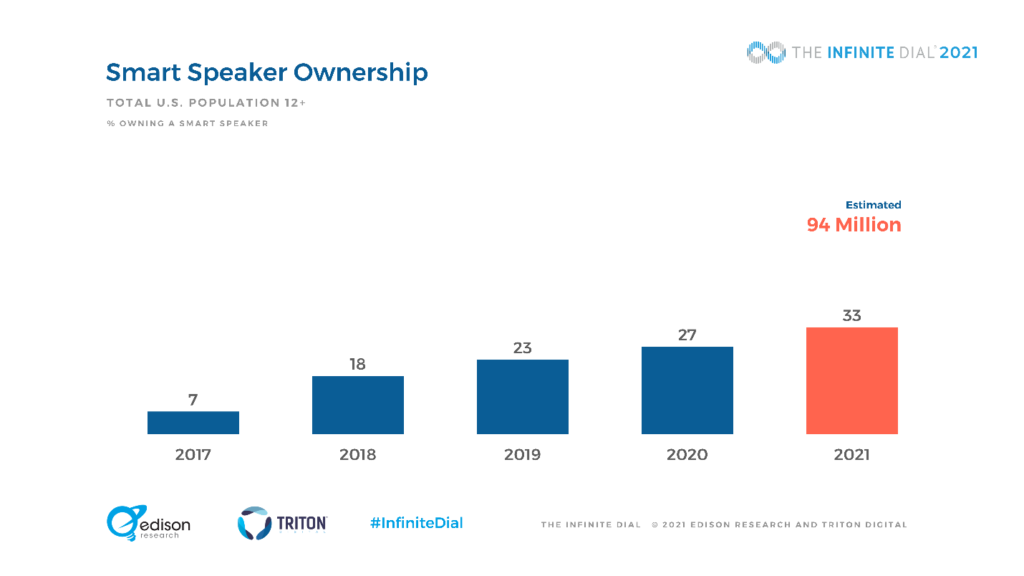 Covid-era work-from-home situations have accelerated smart-speaker adoption: Forty-nine percent of Americans who do work from home, own at least one smart speaker.
Here at RAIN we regard The Infinite Dial as a kind of holiday, when the most authoritative, cited, and long-running study of how Americans listen to audio is released. Watch for our extensive coverage immediately following the event. Additionally, we encourage everyone whose work intersects with digital audio to attend the webinar — as much for hosts Tom Webster and John Rosso's repartee as for the data. Register HERE. (It's free.)
.