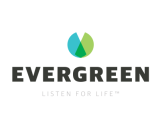 Evergreen Podcasts, a four-year-old network representing 64 shows that were downloaded over 4-million times in 2020, has acquired an undisclosed equity share of Ars Longa Media. Ars Longa is a preeminent podcast company serving the health, wellness, and medical education genres. The group owns 13 shows.
The Ars Longa podcasts will form the core of Evergreen's nascent Medical and Wellness channel. Evergreen divides its catalog into over a dozen such channels such as News, Sports, Storytelling, Movies, History, and Arts.
Evergreen will also host, distribute the Ars Longa podcasts, support operational functions and craft marketing and audience-building programs.
"The Ars Longa partnership has been one of the great experiences for Evergreen," noted Michael DeAloia – Chief Executive Officer of Evergreen Podcasts. "We cannot wait to work with Ars Longa to build one of the most provocative and profitable medical podcast networks globally."
"There's a lot of underappreciated creativity within the profession of medicine, which bridges the space between the humanities and science. Honestly, my wish for our group is to help restore the 'art' of medicine within the culture of healthcare," offered Patrick C. Beeman, Co-Founder & CEO of Ars Longa Media. "The human element deserves primacy of place. Thankfully, I wasn't the only one with a similar vision."