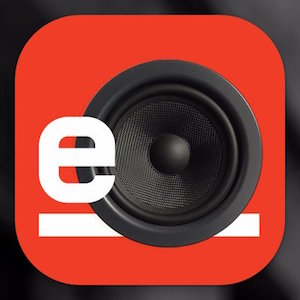 eMusic has experienced many iterations over the course of its long history in the music industry. The latest iteration of the company has returned to its subscription download model. It has four price tiers, meaning listeners can choose to pay $17.99 a month for up to 42 tracks, $12.99 for up to 28 tracks, or $6.99 a month for up to 14 tracks. The fourth option is a pay-as-you-go for $4.99 a month, with tracks priced at up to 55% off retail prices.
eMusic first launched in 1998, and after several transformations, it was acquired by TriPlay in 2015. It also linked up with 7digital in early 2016 to be its music provider. The current catalog includes more than 32 million tracks, focusing on independent performers, continuing a shift it made in 2014. Classical and jazz are also well-represented in the available music.
"TriPlay's cloud platform and application development expertise enabled eMusic to evolve from a beloved, discount music outlet to a true value-add digital music service with features and applications focused on super-serving the serious music collector," TriPlay CEO Tamir Koch said. "The music collector market remains strong and we now offer a holistic music service with multiple value propositions that benefit the user as well as the artist, with a business model that ensures artists receive fair pay for their hard work and creativity, while enabling the company to be profitable."
The shift to a download model is a bold one, given that most research has shown a steep decline in the revenue generated by that format. Based on the RIAA 2016 report, digital downloads and ringtones were responsible for just 24.1% of the U.S. music industry's revenues. On the other hand, streaming is now more than half of the country's revenue with a 51.4% share.