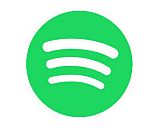 Spotify has entered into a partnership with Capital One that will offer discounted music subscriptions to customers of both businesses. Under this collaboration, users who sign up for Spotify with a Capital One Quicksilver card will get a 50% credit rebate. The promotion applies to the full $9.99 a month tier as well as the student and family plans. This deal is available through April 30, 2018.
"As we continue to work with partners in different sectors of different industries, our goal is to work with brands who are just as innovative and forward-thinking as we are, providing rewards for our customers that enhance their experience both on and off Spotify," said Nick Mehra, Spotify's head of direct subscriber and regional partnerships. "We've built a business that has 100 million users and 50 million paying subscribers and we're continuing to look to create experiences and partnerships that connect with our users."
Spotify has explored other alternative business partnerships to get more listeners into its streaming ecosystem. It also inked a deal with The New York Times in February to offer a year of Spotify Premium for free when they signed up for a Times newspaper subscription.