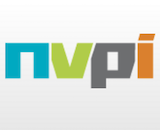 The Netherlands posted revenue growth for its music industry in the first six months of the year. Trade group NVPI reported that the overall market increased 23.2% from the same period last year to 72.3 million euros. Digital sources grew 41.1% to 44 million euros, and digital now has a market share of 61.5%.
Within that digital umbrella, downloads actually dropped 13.2% to revenue of 4.5 million euros. The growth in digital came from streaming, which rose 52% on-year to 40 million euros.
The results echo those from other European nations for the H1 period. Sweden, Belgium, and Spain have all released mid-year reports with positive numbers for both streaming and the overall market.