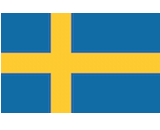 Sweden is the latest music market to share its results from the first six months of the year, and it's another impressive period for streaming.
Total revenue for the period was 547.3 million kronor ($64 million), compared with 507.5 million kronor ($60 million) in the year-ago period. Streaming generated 469.7 million kronor ($55.2 million), an increase of 9% over the same period in 2015. That's an 85.8% share of the total music market.
"It is very positive that the revenues from streaming music services continues to increase even in Sweden – the country many thought had reached a maximum when it came to streaming income," said Ludvig Werner, CEO of IFPI Sweden. "Music interest obviously remains very high and the market is far from saturated."
The nation had some concerns about saturation of the streaming market after posting a slight dip in recorded music income in 2014. The growth in streaming during this period offset Sweden's declines in download income, which fell 24.2% on-year to 10.16 million kronor, and CDs, which saw a 5.9% drop in revenue. 44.1 million kronor.