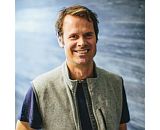 Shortly after the U.S. stock market closed on Thursday, Pandora announced that it had reached agreement with Warner Music for direct licensing of Warner recordings in Pandora's upcoming on-demand music service. The announcement comes two days after Pandora closed deals with Universal Music Group and Sony Music, plus alliances representing hundreds of indie labels. Pandora had previously locked up agreements with major publishing agencies for that side of the music royalty fence.
On the licensing side, Pandora now appears locked and loaded to launch the on-demand service which has been in the works since last November, when the company acquired Rdio (technology and staff) from bankruptcy court.
"With this agreement, we're on a path to launch the world's most personal and complete music experience that our listeners will love," said Pandora CEO Tim Westergren.
Earlier today, perhaps with the knowledge that Warner would join the party within hours, Pandora announced a new, semi-interactive service called Pandora Plus, featuring ad-free listening with added song skips, song replays, and offline caching of favorite stations for offline listening. Those features apply to the free-listening plan also, when the listener agrees to watch a video commercial. In all uses of the replay feature, which is an on-demand song performance, Pandora will pay labels based on the directly negotiated agreements, not the statutory webcasting rates upon which Pandora's business has been based for years.