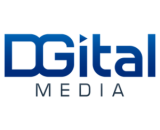 DGital Media announced a partnership with the UFC for an exclusive on-demand audio series. "UFC Unfiltered with Jim Norton and Matt Serra" will be a twice-weekly show beginning June 21. Episodes will be available on the UFC website, plus on podcasting channels including iTunes, GooglePlay, Spotify, Stitcher, and TuneIn.
The program pairs comedian Jim Norton (co-host of Opie with Jim Norton Show on sirius XM) and Matt Sera, mixed martial arts fighter and former UFC welterweight champion.
The show might be the first direct partnership between the governing body of a sport and a podcast network. Brian Landau, EVP of Digital Sales and Strategy, calls the deal "a seminal moment."
"There is no fan base that craves and consumes insider content more than the loyal followers of UFC, and we feel this new partnership will help bring them even closer to the athletes and stories they love," said Chris Corcoran, DGital's chief content officer.
"This podcast will serve as a new avenue for our fans to consume exclusive audio content at their convenience," UFC Executive Vice President of Operations & Production Craig Borsari said. "We feel that Jim and Matt will provide both insightful fight analysis along with plenty of stories and observations surrounding UFC, sports and topics of general interest."
DGital has extensive sports-related programming on its roster, including shows focused on basketball, football, and fantasy.