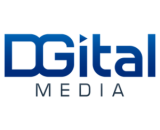 DGital Media hit a new milestone in its programming with the launch of a weekly podcast hosted by J.J. Redick. Redick is the first and (so far) only current NBA player with his own podcast. The starter for the L.A. Clippers will discuss basketball as well as his life in Los Angeles.
"I am a big consumer of audio content, and think that this will give fans a deeper dive into the lifestyle and the personalities not just of the NBA, but of other athletes, entertainers and business leaders who have had an influence on my life and career," Redick said.
"The Vertical Podcast With J.J. Redick" will air new episodes on Tuesdays. The podcast is part of "The Vertical Podcast with Woj,"an on-demand series that DGital Media launched with Yahoo Sports NBA reporter Adrian Wojnarowski. Sports content has been a focus for DGital, with new shows centered on the NFL and fantasy sports joining its programming roster.