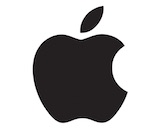 Apple released its first-quarter financial data, and the results revealed the tech company barely tipping into record-breaking territory. Overall revenue totaled $75.9 billion, up from $74.6 billion in the year-ago period. Net income was $18.4 billion, or $3.28 per share, compared with income of $18 billion, or $3.06 per share, in the first quarter last year.
The services business, which includes Apple Music, the iTunes Store, and the App Store, posted a 26% increase in quarterly revenue. No detailed numbers have emerged for the new streaming service, but with the latest subscriber number pegged at 10 million, it seems to be growing comfortably.
iPhone sales remained about flat compared with last year, 74.8 million from 74.5 million. But with an upcoming iPhone 7 release later in 2016 would likely boost that figure more in a coming quarter.