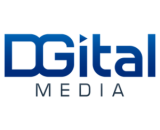 DGital Media has launched another podcast on its roster of sports programming. "The Ochocinco and Dukes Podcast" will be hosted by Chad "Ochocinco" Johnson and Jamie Dukes. Johnson is a former wide receiver for the Cincinnati Bengals and Dukes is an NFL Network commentator.
"They fit our growing business model really well and we are looking forward to listening in, as will thousands of others as the show grows in stature," said DGital Chief Content Officer Chris Corcoran.
In December, DGital launched a basketball-centered podcast featuring Yahoo Sports' Adrian Wojnarowski. Just a few months after its launch, DGital also announced multiple partnerships centered on fantasy sports. The company specializes in producing, distributing, and monetizing podcasts or other audio content.