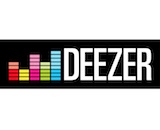 Deezer has entered a partnership with esports organization Fnatic. The team's pro players will be able to use Deezer's platform to share their listening habits and personal playlists with fans in real time.
"As a majority of Fnatic fans already listen to music while gaming, Deezer is the perfect community platform for gamers who want to combine their love of gaming as well as their favorite songs, giving music lovers an opportunity to also discover their Flow," said Ralph Pighin, Deezer's vice president of Central and Eastern Europe, referencing the music platform's signature Flow feature.
Many music services are inking partnership deals to create potential new revenue streams. Deezer has been one of the most creative, pursuing arrangements with telecoms, tech retailers, soccer teams, and social media networks.