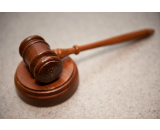 In the wake of David Lowery's lawsuit against Spotify, other streaming services are now allegedly moving to protect themselves against similar actions. Digital Music News reported that Deezer has removed the catalogs of Lowery's bands Camper van Beethoven and Cracker from its global service. If true, the removal would be a defensive move, possibly out of concern that if the suit gets class status, it may also take on an international scope.
Rhapsody has also reportedly reacted. Digital Music News received a document issued by the Harry Fox Agency, asserting Rhapsody's intent to obtain mechanical licenses for David Lowery's music as long ago as 2005. It's uncertain whether Rhapsody is making any further changes regarding those bands' catalogs.
Spotify has removed Lowery's music from its U.S. service, but it is still available in other markets. It also filed a motion to remove the class designation from his lawsuit earlier this month, but there has been no formal ruling yet on whether the case will receive that status.
These leaks, if as true as they seem, indicate ripples of caution expanding outward from David Lowery's action against Spotify. They also help demonstrate that a market leader (Spotify) bears the burden of being the main target of issues which are endemic to an entire industry.