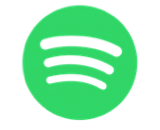 Spotify has made its first parry in the lawsuit filed against the streaming service by musician and activist David Lowery. According to a newly filed motion, Spotify is seeking to remove the class allegations, calling the case "a fatally flawed candidate" for that status.
"There is simply no way to determine who qualifies as a class member without first determining the thorny and often intractable threshold questions of (1) who owns the mechanical rights to any given composition in the first place, assuming the composition itself can be identified at the outset; and (2) whether Spotify has reproduced or distributed those compositions without license or authorization (which requires a separate set of additional inquiries)," the filing reads.
Lowery filed the lawsuit against Spotify in late December. He argued that he had not received royalty payments for his own music from his performing career and was seeking class status for the suit.