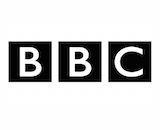 The BBC is reportedly planning dramatic organizational changes, kicking off a potential merger of its radio and TV divisions with sweeping layoffs. If it plays out as reported, the reorganization could be the most comprehensive reinvention of the BBC in its history.
Based on an address to staff by Director-General Tony Hall, The Guardian reported on plans for significant layoffs at the broadcaster. Removing more than 1,000 jobs from management, marketing, and communications will help address the BBC's financial pressures, according to the report of Hall's communication. "My central proposition is this – before we do anything else that affects our services – we have to ensure we're running the place as efficiently, effectively and simply as possible," Tony Hall said.
Second, these future cuts could set the stage for broader changes in the BBC's structure. Danny Cohen recently stepped down from his position as director of television, and Hall does not intend to replace the post. "While the broadcaster is committed to the keeping its television channels and radio stations on the airwaves for the foreseeable future, Lord Hall is said to believe that the quickening pace of technological change means that the boundaries between media such as television, radio and online are blurring," The Telegraph reported.
Hall is expected to give a formal announcement this spring (before Easter, according to The Guardian) with proposals for a revision to the BBC's structure. Rather than the current channel-based setup, the BBC may transition to broader divisions of content and audience. Early hints indicated that new departments would be BBC Entertain and BBC Inform. The Entertain group would likely fold in much of the broadcaster's radio efforts along with televised entertainment programming.
While the future configuration of the BBC is speculative now, these hints intriguingly indicate a potential shift from platformism, which divides content organizations by delivery technology (e.g. radio separate from television). It's not hard to imagine that BBC Inform would represent a content division of news and talk which stretches across radio and TV. Organizing that way could put the branding emphasis on the content brand, rather than the reception device. In a digital world where consumers increasingly receive their favorite programs on second- and third-screen devices rather than radio and television sets, the potential BBC re-org is forward-looking.