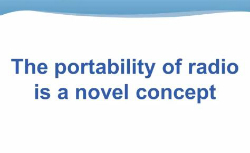 A small but revealing study by Coleman Insights illuminates how consumers think of radio, how they listen to music in different locations, and how the NextRadio mobile broadcast app could be more effectively marketed.
The NextRadio component of the consumer interviews is central to the study's purpose. Coleman sought consumer input about how NextRadio is perceived, and could be effectively promoted. NextRadio is an Emmis-owned mobile app that tunes FM radio signals in smartphones that have activated FM chips, and delivers a webcast station stream enhanced with song information and album art.
The study's key takeaway, which has implications beyond NextRadio publicity, is that consumers (age 20-39) do not conceive of radio as a mobile product. That mental block is consistent in the video clips presented in the survey summary.
"The most important of our findings is how novel the concept of portable radio is to consumers in their 20s and 30s. The consumers we spoke to expressed how they don't have access to radio much beyond when they're in their cars. This is striking for anyone over the age of 40, who likely grew up with radios everywhere." –Coleman Insights video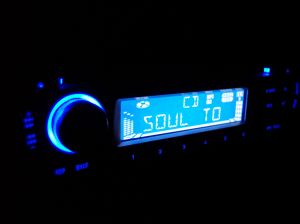 In fact, the survey responses shown in the video reveal a conception of radio as a car-only medium. Over and over, respondents describe a daily routine of listening to radio in the car, and turning to their phones for music and audio outside the car. One interview subject explained that she streams music in her home via a smartphone, because there is no radio there, either. For her and others, radio is cited as an in-car medium only.
Putting the Next Radio solution aside for a moment, this study (while admittedly very small, with 31 respondents in Chicago, all under 40) shines a spotlight of implication into the connected car, where radio-dial access is increasingly shunted aside to make room for Internet-delivered listening. If under-40 listeners have no conception of radio outside the car, and radio loses its grip inside the car as people upgrade their autos, the youth-retention outlook for AM/FM is grim.
Meanwhile, NextRadio is enjoying a burst of publicity lately.
The app has been downloaded 625,000 times.
9,800 stations have been tuned from the app.
the number of stations delivering interactive content has risen to 1,129.
Westwook One has signed on to coordinate radio ad inventory assigned to raise money for payments to Sprint, the wireless carrier behind distribution of the NextRadio app.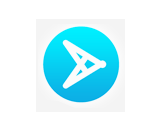 The Coleman study found favorable reactions to the NextRadio when shown to interviewees, both in usability and concept. Many or all) of them had nto heard of NextRadio, or of streaming-radio options like iHeartRadio and TuneIn. the very concept of extending radio out of the car seemed completely novel and appealing.
So, Coleman's advice to the NextRadio marketing effort? It should be all about the portability of radio, and less about technical aspects like freedom from data use and lower battery impact, which are the current talking points. "It's FM radio on your phone," is the recommended tagline.
Here is Coleman's summary video: