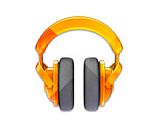 Google announced that its Google Play Music All Access service is rolling out to six more countries. The company's big push was in the South and Latin American markets, with the streaming and cloud storage service entering Bolivia, Chile, Colombia, Costa Rica, and Peru. Ukraine is the latest European nation to receive the All Access service.
This new push means that All Access is now available in 34 countries. Google launched the service in Canada earlier this year, and added support in major markets such as Germany, Australia, New Zealand, and Mexico last year.
New members in these nations who sign up will receive 30 days of All Access for free. The catalog features 20 million songs, and Android device users can enjoy offline listening too.