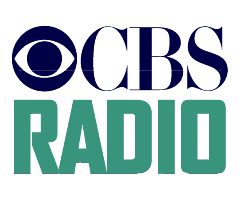 Today's reach is not necessarily tomorrow's revenue growth.
That seems to be the lesson from Les Moonves, CBS CEO and Chair, following his announcement yesterday that the iconic broadcasting company would exit the radio holding business, selling or spinning off its 117 radio stations which serve 70-million listeners per week.
"We will begin to explore strategic options," Moonves said with careful choice of words. "We will be prudent and judicious."
Rumors of CBS exiting the radio business have intermittently surfaced during the past year and longer. Tom Taylor's NOW Newsletter notes, "Les Moonves has mentioned options about radio for years," and also observes that Les Moonves spoke at an investor conference two weeks ago at which he noted that radio is not a high-growth business, and that "If there's the right opportunity to do something with some of our radio stations, we would do that."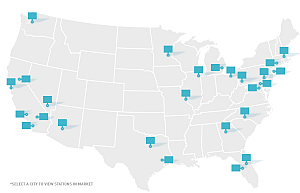 In February the company held its Q4 earnings call, in which radio was mentioned sparsely, but with the sort of requisite confidence always expressed during the quarterly rituals. One investor queried Moonves on radio's prospects during the Q4 earnings call. Moonves expressed revenue optimism, mostly keyed to political ad spending later in the year: "You're going to see radio, I think, build sequentially. Obviously again political driving it."
Moonves also noted underlying financial structure of radio as favorable: "We're expecting margin expansion and growth. It's also a very low-capital-intensive business, and so we do benefit a lot from significant cash flow that they generate."
During that call, though, CBS adjusted the book value of its radio business downward by nearly a half-billion dollars.
We asked for perspective from Steve Goldstein, who left a 30-year executive career in radio to start podcast company Amplifi Media. Goldstein was unsurprised by the news, noting long-standing rumors. At the same time, he sees the announcement as a mile marker.
"It marks the last of the legacy network broadcasters — NBC, ABC and now CBS leaving the business.  And in that sense, it is a huge story. Even in a world in which big media is focused on multi-platform solutions, linear radio doesn't seem to be a priority."
Les Moonves talked of focusing on "digital endeavors," according to Billboard, and that focus will apparently be on the television side. Digital distribution deals factor into CBS's revenue over the next five years, according to the New York Times.
Steve Goldstein noted that the fight for viewing share might be taking most of CBS's muscle. "TV networks have seen their share decrease over the years and are supplementing with cable channels and now digital strategies for content.  So they are fighting hard for share.  Audio is fragmenting, and they probably don't have the appetite to invest."