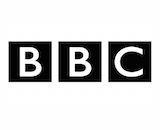 Due to budget restrictions, the BBC has said it will not fund the digital radio switchover for its stations. The cost of upgrading the nationwide transmitter alone would be between £40 million and £45 million annually. "The BBC cannot fund the costs of such a switchover without significantly impacting services," the organization said. "We are not convinced of the value for money case for any further such investment, particularly while digital listening remains below 50%, with DAB listening only a proportion of that."
This development runs counter to some earlier rhetoric coming from the UK government, which has recently been positive about the DAB transition. Minister of Culture, Communications and Creative Industries Ed Vaizey also went on record touting an ever-closer target for full DAB conversion.
The BBC is laying the groundwork for "an Internet-only future," but even when that game-changing report was released, financial restrictions were a top concern.