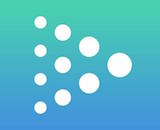 Dash Radio announced a partnership with Benztown. Under this deal, Benztown will deliver comprehensive custom imaging for the stations and will work with Dash on new station launches, custom content curation, and programming strategy consulting.
"Through our innovative platform and specialized content production, Dash and Bentzown will continue to push the boundaries of what radio is and sounds like," said Justin Case, director of programming and imaging for Benztown. "DJ SKEE is a tastemaker in the truest sense, and this partnership will continue to drive the importance of audio branding and signature sound to radio as it evolves."
Dash Radio entered the world of free, 24/7 online radio with tastemaker programming before Apple's Beats 1 did. It caught our eye during the beta, then launched with $2 million in seed funding and plenty of star power in June.