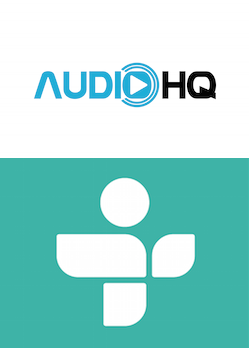 AudioHQ announced that it will be the exclusive reseller for TuneIn's audio ad inventory in the U.S. through a new multi-year deal. TuneIn has more than 75 million monthly active listeners for its content, including sports, music, news, podcasts, and audiobooks. Online audio sales rep AudioHQ offers a platform for connecting advertisers with digital audio ad inventory and integration opportunities.
"Over the last several years, TuneIn has built an incredibly diverse and totally differentiated platform via partnerships with the best content brands in the audio word." AudioHQ CEO Matt Cutair said. "We have always been focused on partnering with publishers that offer truly unique and scaled advertising opportunities for our brand partners and this new partnership with TuneIn represents another substantial increase in our marketplace footprint."
"An exclusive partnership with Audio HQ opens up a world of opportunity with a trusted partner in the audio space," said Billy Hartman, TuneIn's VP and head of global revenue and partnerships. "With our audio inventory growing, TuneIn benefits from inclusion in Audio HQ's world-class network and their audio expertise. Meanwhile, our direct team can stay focused on content, and multi-channel digital partnerships."
AudioHQ and TuneIn have a previous history. The two parties inked a deal for part of TuneIn's ad inventory in April, 2015.