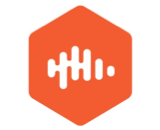 China-based CastBox is building out its podcast features with an audio search feature. The service using natural language processing to let listeners search for keywords or topics within episodes of shows in its catalog. For now, the search is only available in English, but may be expanded to other languages once the technology is perfected, according to founder and CEO Xiaoyu Wang.
Thus far, CastBox has raised $16 million in funding. Its most recent round was $12.8 million in Series A funding, which Wang said she plans to put toward marketing, hiring engineers, and producing original content.
CastBox is available as an iOS and Android app. In addition to the new audio search option, it also offers discovery features, with a recommendation engine based on individual search histories and listening preferences. The company is expected to add original content to its programming this quarter, and will also add a premium option with extra features for monetization.
CastBox is the latest podcasting upstart on our radar. Other companies are also pursuing the audio search technology, such as Audiosear.ch, and some are focused just on discovery, such as Listen Notes.