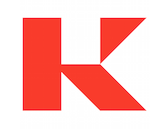 Music rights management company Kobalt has raised Series D financing of $14 million. The round came from Section 32, a VC fund from former Google Ventures head Bill Maris. Maris will join Kobalt's board of directors as a result of the investment.
"The royalty collection business has been stuck in the dark ages, and artists often have to wait for months or years to get paid for use of their work – if they get paid at all," Maris said. "Kobalt is the only company to have created a full multi-rights content management system to fix this broken business model, and I couldn't be happier to join the board and invest again in Willard and the team at Kobalt."
This is the second round of financing for the rights management business this year. Hearst Entertainment led a $75 million investment round in May. Over the past decade, total investment in Kobalt has surpassed $200 million. Kobalt Founder and CEO Willard Ahdritz has projected that the company would see annual revenue of $500 million by the end of the 2017-2018 fiscal year.
"I have always executed and delivered on what I've said, ever since Kobalt received its first investment," Ahdritz said to Music Business Worldwide. "In all the funding rounds since then, [investors] have seen consistency, and they have seen that our vision and strategy have been correct."