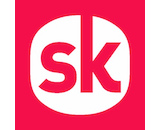 Ticketing company Songkick is closing down at the end of October. Variety obtained the letter Songkick sent to clients announcing the decision. The company has been engaged in a lengthy legal case against Ticketmaster and parent company Live Nation over alleged anti-trust and anti-competitive behavior.
"I'm sad to write that on October 31, Songkick will bow to pressure from Live Nation and Ticketmaster and complete the shutdown of all ticketing operations (including the design and maintenance of artist webpages) we began earlier this year when Ticketmaster and Live Nation effectively blocked our US ticketing business," Songkick Founder and CEO Matt Jones wrote to clients. "Our antitrust, trade secret misappropriation and hacking lawsuit against Live Nation and Ticketmaster will continue unabated."
Songkick has worked with several streaming and digital music companies over the years. Many outlets have experimented with adding concert listings and easy ticket purchases as a source of additional promotion and revenue. Songkick had business relationships with Shazam and Spotify last year.