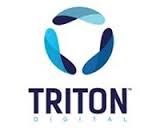 Triton Digital announced a new partnership with Audio.Ad that will see the digital audio ad company operate Triton's a2x programmatic platform in its Latin America territories. Audio.Ad specializes in the Latin American and U.S. Hispanic markets. Audio.Ad's position in the market will enable the company to operate Latin American inventory that is available in a2x.
"With their extensive reach and unparalleled knowledge of the Hispanic market, we look forward to working with them to bring new publishers and audiences to the exchange to offer the best streaming platforms and Internet radio brands in one single buy," Benjamin Masse, Triton's SVP/GM of advertising, said of the deal.
Triton's a2x programmatic ad exchange has been gathering several additional partners in recent months. Podcast providers Spreaker and Acast are both participating. The exchange has also found partnerships in Southeast Asia thanks to Big Mobile, Australia via Macquarie, and France through NRJ Global.