Australian media company and podcast publisher ARN (which owns the Australian iHeartRadio franchise) has partnered with podcast advertising intelligence company Magellan AI to create and release a report of the top 15 advertisers across the layer of top 400 Australian podcasts.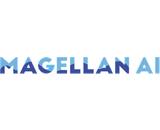 Magellan is well known to RAIN readers and generally in the U.S. for its monthly advertiser report. (See RAIN coverage HERE.)
The ARN report is launching as a quarterly ranking event. The first report analyzes 13.747 episodes across those 400 most popular podcasts. Time period for the study is Q3.
Magellan AI's CEO and Cofounder, Cameron Hendrix, said, "We are pleased to partner with Australia's leading podcast publisher ARN's iHeartPodcast Network to deliver these localised insights. We'll be providing updates on the top podcast advertisers in Australia each quarter. Anyone interested can sign up at www.magellan.ai/australia to receive new data as it's released."
ARN's Head of Digital Audio Corey Layton said, "As ARN's iHeartPodcast Network continues to set the benchmark for best-in-class podcast advertising, we're excited to partner with Magellan AI on delivering these enhanced tools and data for our teams and clients. The breadth of major brands advertising in the podcast space is testament to the effectiveness at targeting audiences.
Here is the inaugural list:
Top 15 podcast advertisers in Australia in Q3 2021
eBay
monday.com
Amazon
Expedia Group
CommBank
NBCUniversal
Sleeping Duck
Canva
Nine Entertainment
Hyundai
Ampol Australia
Neds
ShopBack
McDonald's
Open Universities Australia
The bolded entries above represent the only two Australian advertising leaders which also appear in Magellan's most recent U.S. report — Amazon and NBC Universal. In fact, both those advertisers appear in the last six monthly U.S. reports; as such, those two brands appear to be two of the most activated podcast advertisers in the world.
.