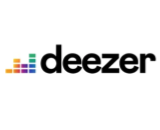 Global streaming audio service Deezer is splashing an announcement of a new relationship with Cologne-based RTL Deutschland, the German media conglomerate. RTL encompasses television and radio; Deezer will provide the streaming music, online radio, podcast, and audiobook solution.
"German music fans who choose RTL+ for all of their entertainment needs will be able to access Deezer's premium features and recommended content," according to today's announcement. Deezer emphasizes its newest music curation feature Flow. [RAIN coverage HERE]
Substantial new technology assets were developed to accomplish the integration, including new APIs (Application Programming Interfaces) and SDKs (Software Development Kits). Development continues to optimize the project.
"RTL+ will offer users an integrated entertainment experience with all the content they love in one seamless package. We're proud to be on this journey together with RTL and look forward to bringing our content to millions of German consumers," said Deezer's CEO Jeronimo Folgueira.
"Deezer has an excellent catalogue, a great product, and a creative team that shares our vision of the future: offering customers the best content as simple as possible. These are the best prerequisites for a long-term partnership. In addition to video content, podcasts and magazines, music, audio books and audio plays will be a cornerstone in our content bundle," said Henning Nieslony, SVP Commercial & Product RTL+.
.